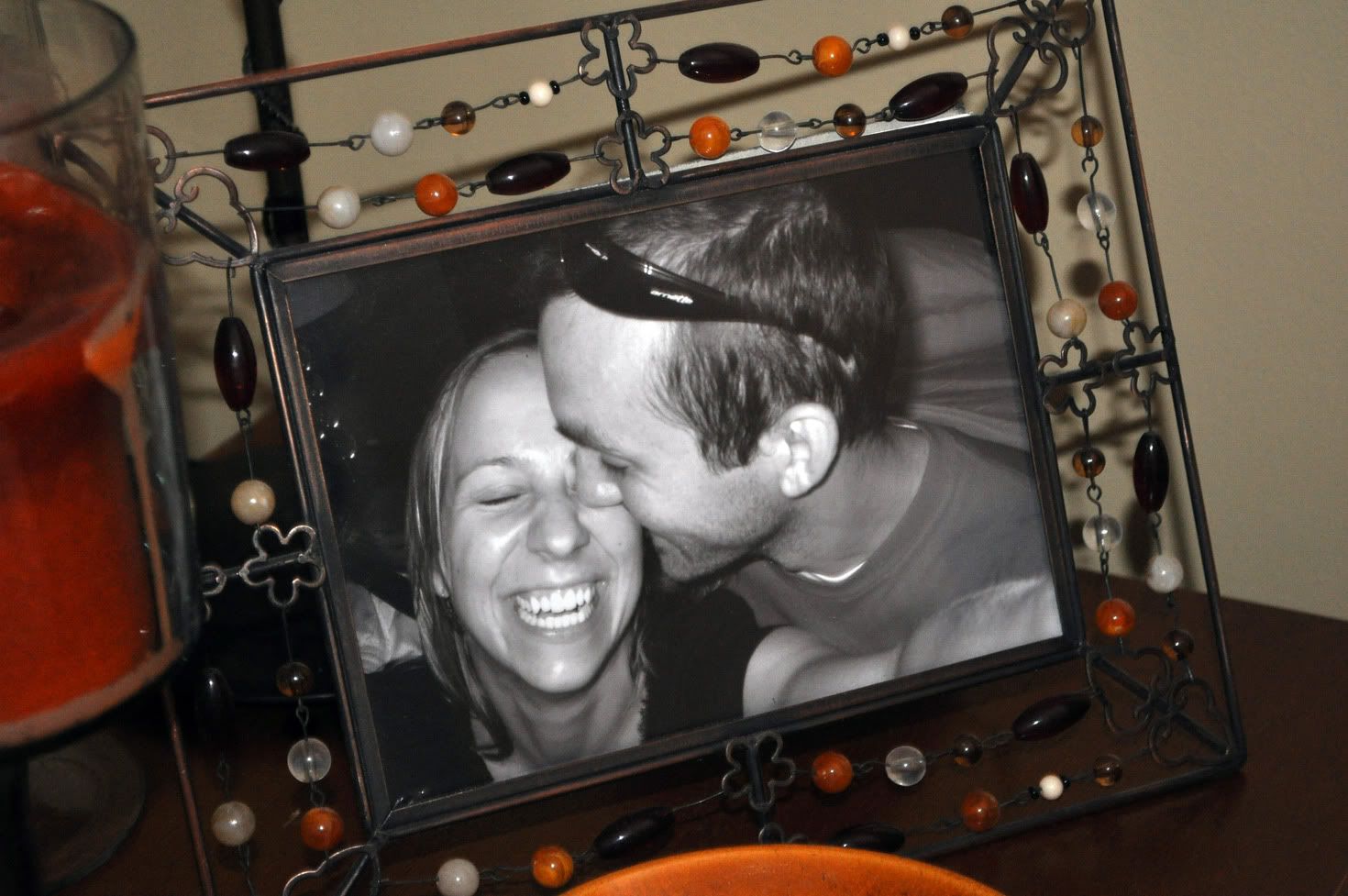 This is my fiance (as of 8/9/12), Chad and I.
WHO?
Hi! My name is Jane and I'm a Graphic Designer who was put on this earth to create! I'm very passionate about so many things so I'm creating this blog to share with you my experiences with cooking, decorating, creating, exercising, and everything I love!
WHY?
The motivation began when I turned 30 and I took it up on myself to do one thing every year that stretches me outside my comfort zone. For my 30th, being the single chica I was, I signed up for eharmony. First guy I met turned out to be the love of my life, so I figured I better keep going with this yearly challenge.
The second year turned to be way more challenging – I became a Mary Kay lady! Coming from about 15 years of acne troubles, I settled on using Mary Kay skin-care when the opportunity arose about the same time as my 31st came around. I'm not a person who wears makeup, or even knew how to put it on, so I thought this would be a great way to: share what I've learned with taking care of your skin, learn how to actually put makeup on and not look like a clown, and maybe make a few extra bucks here-and-there. After a fully committed year of all-out pink-dom (I even made the trip to MK mecca in Dallas) I learned I am totally content never earning a pink Cadillac. I did find a huge appreciation for making yourself the best you can be and still enjoy sharing that with anyone who will let me.
So, that brings us to the third year, my 32nd! The year I decided to blog! My writing leaves something to be desired – thank goodness for spell-check! But, the ambition comes from wanting to share my ideas, being annoyed and sick of facebook, and the fun of being able to create!
WHAT?
I know – everyone is signing up for a blogs. The nice thing is that it's not forced upon others, and I can keep it optimistic and encouraging in hopes of inspiring someone else to create or learn something new. So, the goal is to complete the year with at least 52 blog postings! I have lots of ideas right now so I can't wait to share them all and hopefully build a habit that continues for years to come.
WHERE?
I live in Madison, WI and have recently moved downtown so that I can walk to work instead of commuting. Fortunately, I found an awesome old house where I rent what I call my 'tree house' because it's tucked away in the back, top floor of a 100 year old house. I have a southern exposure with windows exposing 3-sides of the house and get to stair into the leafy trees (well, in the summer anyways). The apartment is full of character and caught my eye immediately with its hard-wood floors and large patio right outside my bedroom. One of my hobbies is constantly coming up with ways to improve upon the quaint 600 sq. ft. that I have while making it as 'me' as I can.